Hello! I am Meg, a 33-year-old Japanese woman who loves hot springs. Every weekend, I enjoy visiting various hot springs in various parts of Japan. On this site, we will introduce a number of hot spring powders that you can easily enjoy in your bathtub at home!
Today, I would like to introduce you to one of the many hot spring areas in Japan where you can enjoy 8 famous hot springs.
It is a famous Japanese hot spring pack.
Surprisingly, the hot spring area is also officially recognized. You can enjoy cloudy type hot spring at home.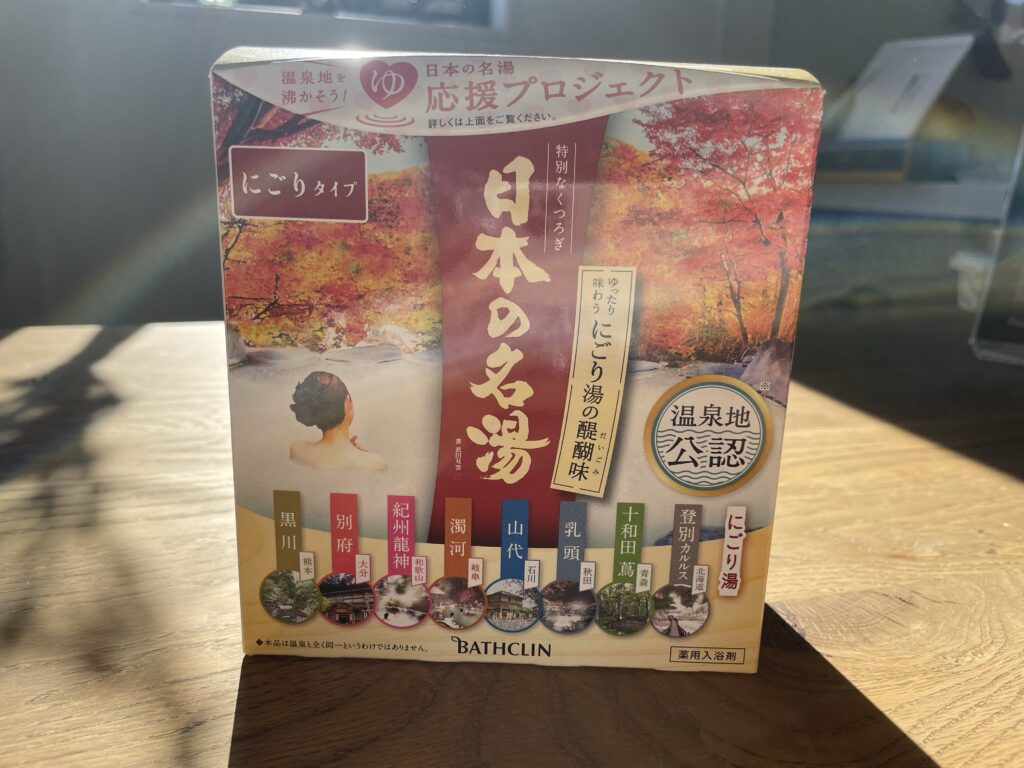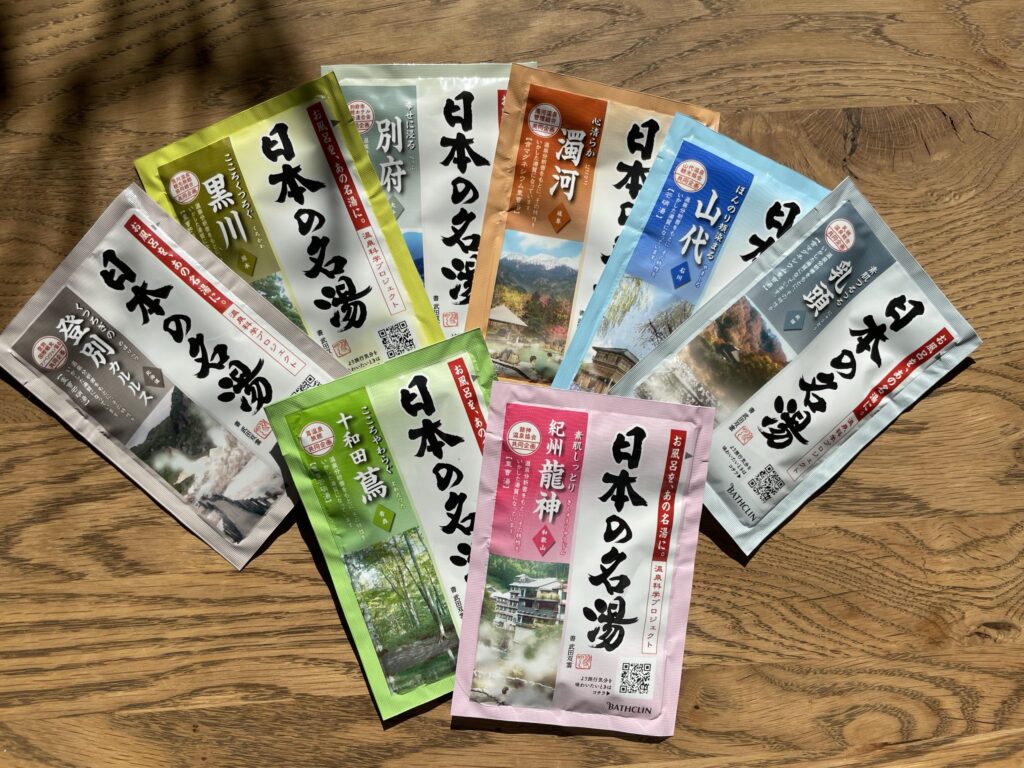 Today I decided to take a bath at Kishu Ryujin no Yu.

[Introduction to Kishu Ryujin-no-Yu]…It is said to be one of Japan's three most beautiful hot springs in the mountains.
The milky-pink color of the spring water is reminiscent of the elegant and pure scent of flowers drifting from the mountains in spring, and the freshness of your skin.
A sodium bicarbonate bath that moisturizes and smoothes the skin. [Efficacy] Roughness, acne, heat rash, eczema, frostbite, chapped skin, cracks, recovery from fatigue, stiff shoulders, lower back pain, sensitivity to cold, neuralgia, rheumatism, hemorrhoids, bruises, sprains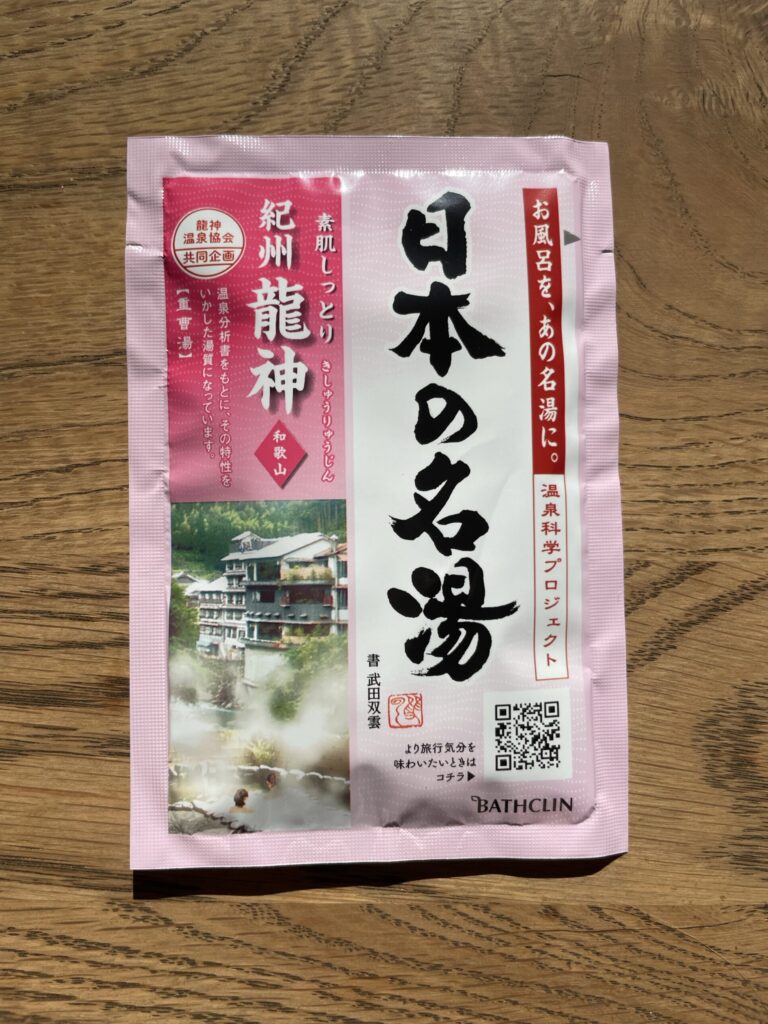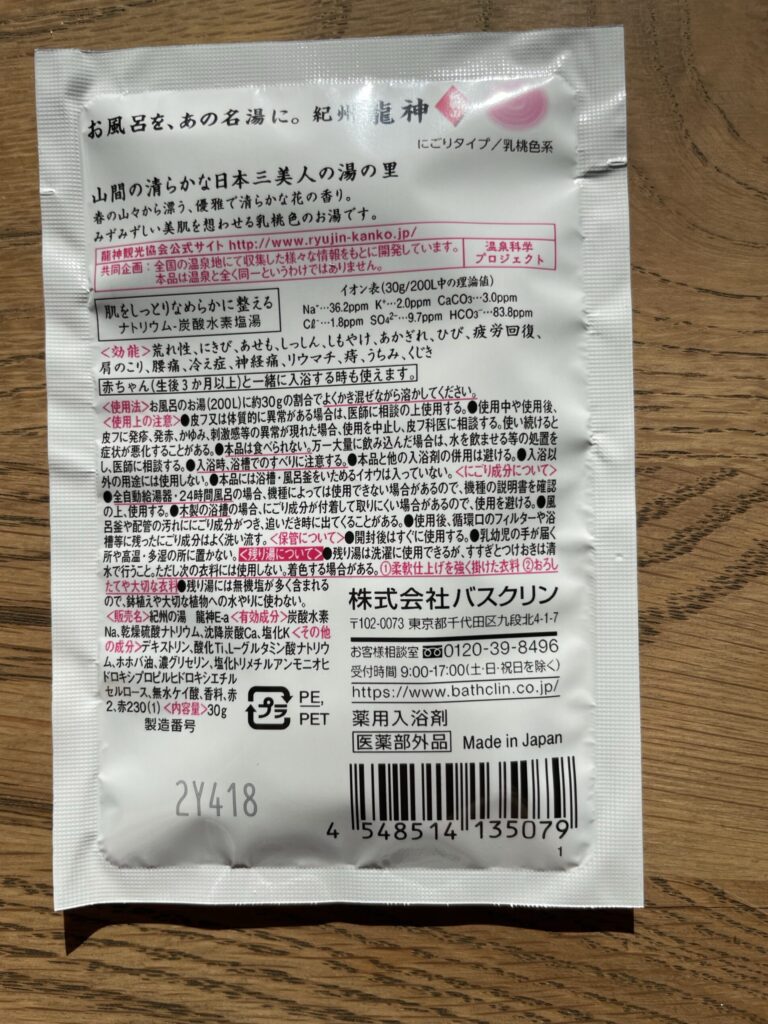 Here are my impressions after actually entering!
Color: Pink
Texture: Moist
Smell: Slightly strong, floral scent
Degree of warmth: somewhat weak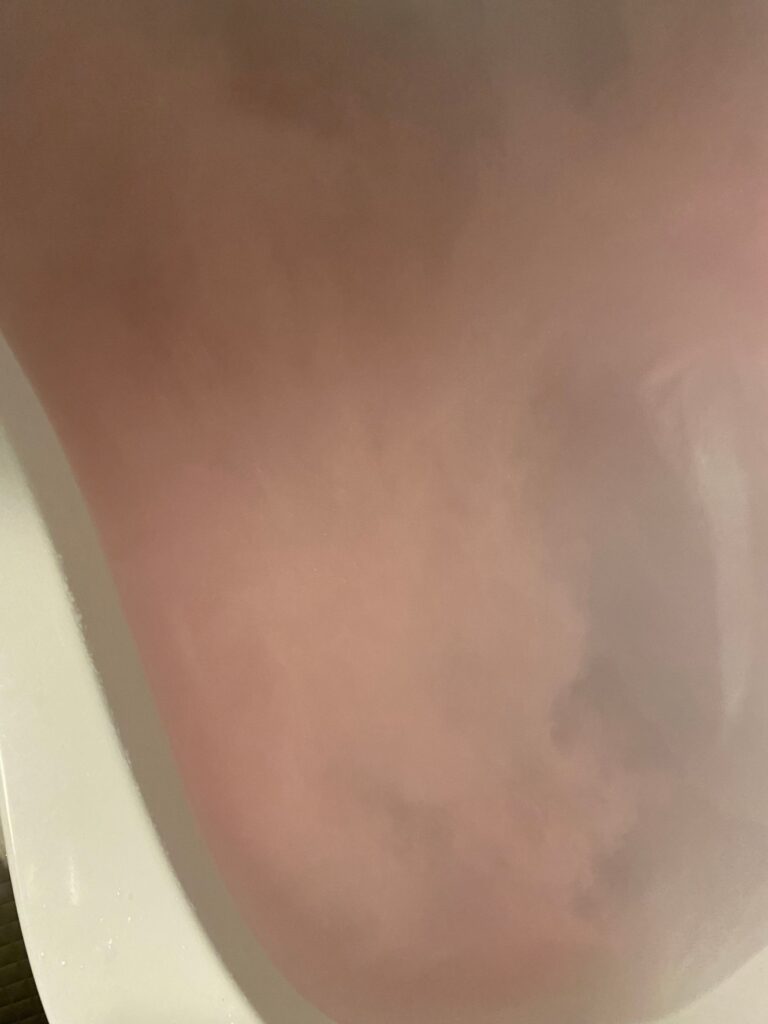 We will continue to introduce various hot spring powders!
You can purchase this product here↓