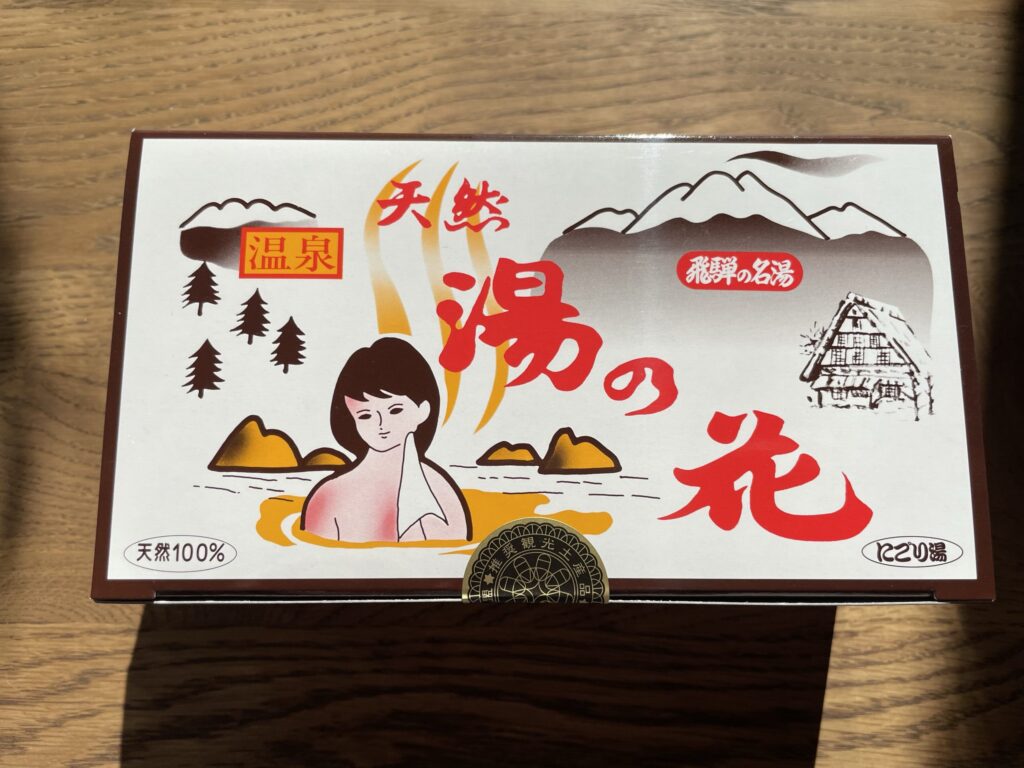 Do you know the secret hot spring in Gifu Prefecture, "Natural Nigori Yunohana"?
This is a hot spring powder containing "Natural Yunohana" from Okuhida Onsengo, Hida City, Gifu Prefecture, Japan.
The quality does not change even after long-term storage, and you can enjoy the ultimate hot spring experience. The milky white, mineral-rich cloudy water will refresh your body from the core.
The ingredients are mild and weakly alkaline, so everyone from babies to the elderly can take a bath!
Let's take a bath!
The feeling I put in is like this. It will be white milky water.
The powder tends to accumulate there, so be sure to stir well.
Color: milky white
Odor: Odorless
Texture: Moist
Degree of warmth・・・★★★★
It is the ultimate hot spring powder that hot spring connoisseurs love because it keeps the warmth for a while even after bathing. Please try it from here ↓